In digital marketing, SEO is the most important digital marketing skill. However, some claims that it takes longer to master.
You need website traffic when you want to start a blog, SaaS company, or an eCommerce brand. You need to rank on Google for some specific keywords to get organic traffic.
Undoubtedly, you need to use one of the best SEO content writing tools (A to Z SEO Tools) to see how well you rank on Google. Along with this, these tools are also useful if you need to audit your website, perform a keyword search or do competitive research.
In this,  Gethst has reviewed and ranked one of the best a to z SEO tools like Moz, SEMrush, Ahrefs, etc, for you to raise your game in SEO this year.
Disclaimer: Gethst is supported by its readers like you. When you purchase through links on our site, we may earn a small commission at no extra cost to you. Learn more
Let's hit the list to the SEO tool center.
What are the Best SEO

Tools?
Given below are some of the best picks by Gethst.
Growthbar is one of the easy-to-use SEO tools in the market. In one click, they enable you to see millions of keyword results, Google Ads data, your competition's backlink, and also generate blog content.
It is a tool that is built by using Open AI – the most sophisticated language that is ever made. The results and recommendations you get from this tool are as good as it gets. It is 100% intuitive.
Due to its robust data sets and its simpler user interface, it is becoming a favorite choice for small businesses, freelancers as well as entrepreneurs. Among their customers, GrowthBar counts their bigger companies like Teepublic, Minted, MagicJack, Square, and spirit as well.
To get SEO insights whenever you are surfing the web, GrowthBar also has a free Chrome Extension. It is one of the best blogger SEO tools.
Key features
Content generation – it generates the outline of the blog post with proper headlines, keywords, links, word count, tone, and much more with just one click of the button.
Organic research – you can see millions of keyword suggestions and their competitive score.
Competitiveness metrics – you can see your competitors' top backlinks, top organic keywords, and also the export of any metrics into excel-friendly CSV.
Pricing
Offers a free trial for 5 days before you upgrade to a paid subscription. For just $29/month you get an all-in-one super powerful SEO tool that makes it cheaper than the rest of the other quality tools out there in the market.
Pros
Competitive research – get your competitors' top organic keywords, backlinks, Google Ads keywords, and Facebook Ads.
Content generation for bloggers.
To build your content strategy, get difficulty scores, keyword suggestions, word counts, backlinks, and much more.
Cons
Lacks historical tracking data
No SEO audit feature
Have no technical SEO metrics
For the best SEO tool, get started with a 5-day free trial of GrowthBar.
SEMrush is the leading analysis tool. it helps its users to evaluate their content as well as their competitors.
It allows its users to get top-performing pages and provides robust metrics, keywords, and content.
You might wonder which tool helps you measure the success of your website? Then you must go through SEMrush as they have let many website owners and eCommerce entrepreneurs, SEMrush has been successfully helping them in understanding the SEO strategies of their computers.
This makes it one of the most preferred SEO tools among small and medium-sized entrepreneurs.
This SEO tool offers the best help for backlinks, PPC, keyword research, SERP, SEO, ad campaigns, and much more.
Key features
Advertising Research – By analyzing the ad budgets of the competitors, SEMrush helps you to run better ad campaigns plus you can also localize your ad campaigns.
Traffic Analysis – It helps you in understanding the media consumption and behavior of the potential customer and tells you about the traffic and online performance of the website.
Product Listing Ads – it allows you to see the competitors' product feeds and product listing Ads.
Organic Research – this feature will allow you to see the top keywords used by your competitors and cocoa with the changes in domains.
Pricing
SEMrush has three plans to offer. The business plan ($449.95), the GURU plan ($229.95), and the pro plan ($119.95).
If you need to customize according to the specific needs of the entrepreneurs, then they have a quote-based Enterprise plan available to offer.
Pros
Analyze the strategies of competitors.
Perform SEO audits and gauge user experience
Robust keyword research
Track past and current website ranking
Create Guest Blogging Strategies
Find good opportunities for advertising for CPC.
Cons
⦁ New ones can get confused initially.
⦁ Instances of inaccurate data on backlinks and advertisements.
⦁ For advanced features, you have to pay a heavy amount.
Get started with SEMrush today and get 30 days Free Trial.
3. Ahrefs
Ahrefs is one of the most recommended SEO tools by Gethst as it has the best user interface out of all the tools on the list. It is the second-fa web crawler (only for Google).
It offers the fastest search reports that analyze the traffic on your competitors' sites. Along with this, it is also used for competitive analysis, URL rankings, backlink audits, keyword research, and much more.
The extracted data is then used for keyword research, link building, SEO strategies, rank tracking, and content marketing.
The keyword explorer tool is the most liked feature by gethst it allows you to see the keyword difficulty and related keywords that rank for target phrases.
Ahrefs is a highly competitive tool due to its impressive features and it is used by various SEO professionals as well as entrepreneurs.
Key features
Content explorer – with the Ahrefs database containing more than 1 billion web pages, you can do content research.
Ranking History – you can see the ranking history of the keyword that is used on any page of your website.
Monitor Outbound Links – you can keep a track of where your guest posts are linking as Ahrefs shows the outgoing links report to the site explorer.
Keyword Tools – on a single research query, you can get millions of keywords.
Pricing
Ahrefs provide an Ahrefs free account for a 7-day trial at $7 to test out their product. To upgrade, subscription plans start from $99 to $999.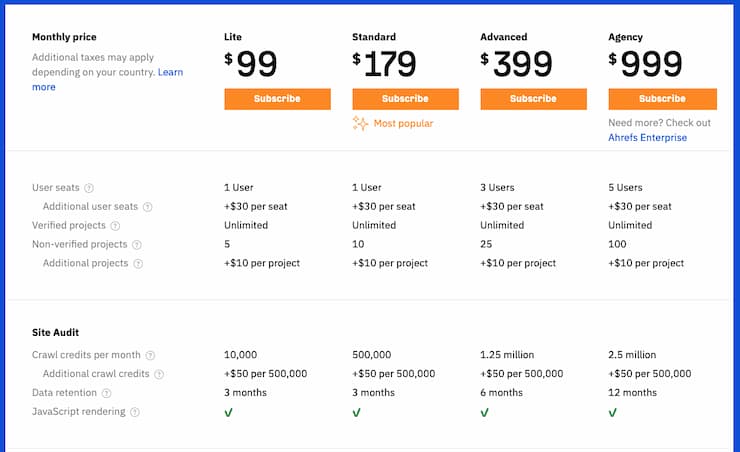 Pros
⦁ Build content strategy
⦁ Know URL rating
⦁ Get historical backlink data analysis
⦁ Get a Backlink analysis report with ahrefs alternatives.
⦁ Get tips for website improvement to increase ranking and visibility.
Cons
If you are running an agency then you will observe the lack of automated client-facing report
Get started with Ahrefs today.
4. Advanced Web Ranking
Advanced Web Ranking is a preferable tool to track a large volume of keywords. For agencies and in-house teams, it is an ideal tool due to its ability to track keywords on its white-label reporting and hyper-specific level (including SERProbot features). It is one of the best SEO reporting software in the market.
It supports not just Google but also YouTube, Amazon, Baidu, Yandex, etc., and tracks more than 3000 search engines and 170 countries.
It performs a deep competitor analysis which includes metrics like estimated visits, market share, and new competitor discovery.
Key features
⦁ It is a long-standing tool
⦁ On both desktop and mobile, it provides hyper-specific local SEO results. (City-level, GPS coordinates, and country).
⦁ White-label reporting and export them via CSV, or PDF, integrate with Data Studio, create permalinks, etc.
⦁ More than 170 countries and 3000 search engines.
⦁ Supports SEs like Yandex, Baidu, Amazon, and YouTube.
⦁ With different rights, this tool allows unlimited users.
⦁ Get lathe to get the volume of keywords.
Pricing
Advanced Web Ranking offers four paid plans. You can have a 30-day free trial.
⦁ Starter: $49 per month.
⦁ Pro: $99 per month.
⦁ Agency: $199 per month.
⦁ Enterprise: $499 per month.
Pros
⦁ Keyword research
⦁ Track large volumes of keywords
⦁ Get specific keyword ranking at the local level
⦁ Understanding SERP and competitor insights
Cons
⦁ No link-building module.
⦁ The update can take a long time while collecting the rankings if you are tracking a huge amount of keywords.
5. Sitechecker

Sitechecker is a great website checker for you for making SEO improvements by showing a deep SEO analysis.
You need to put the website URL a simply click analyze. You get insights into backlinks, and much more after the Scite checker scans your website.
Key features
⦁ On-page SEO audits – ⦁ Scite checker provides you the insights into the issues that need to get fixed when it scans your website.
⦁ Daily backlinks – for you to take action, you can get notified whenever there is any new link that gets disappeared or points on your site.
⦁ Website change monitoring – with their ongoing website scans audit, you can get complete information on the changes that have been made. It also shows how they impact your SEO scores.
⦁ Website traffic check – you are allowed to view competitor site traffic without any limits to it.
⦁ Rankings check – you can view your keyword rankings both local and mobile rankings.
Pricing
The site checker has three plans to offer. They are the main three pricing plans offered by this SEO tool that ranges from $29 per month.
With their start-up plan, you can use their website checker on 1500 URLs, keywords, 3 websites, and 3000 backlinks.
Prices for the plans are in line with the number of URLs, keywords, websites, and backlinks you intend to track.
Pros
⦁ Track competitor
⦁ Tracking lost and new backlink
⦁ Keyword position monitoring and tracking.
⦁ The ones who need a website checker for site audits
6.Authority Labs
Authority Labs is a highly useful SEO tool that is extremely easy to use and has a user-friendly interface. With the help of Authority Labs, you can easily optimize your SEO campaigns and set up multiple sites.
To laser target, your audience, also helps you to acquire location-specific rank tracking.
Users of Authority Lab can also track the strategies and SEO campaigns used by their competitors in the market.
Key features
⦁ Keyword targeting – effective keyword targeting with the help of keyword research tools.
⦁ Free trial – there is a 30-day free trial available before upgrading you to the starter or higher plans.
⦁ Global tracking – perform global and local tracking for many different countries and cities
⦁ Daily reporting – with the daily rank checking, you receive in-depth reports that help you to analyze where your position is. It is the best SEO reporting software.
Pricing
Authority Labs has four different pricing plans to offer. The price range starts from $49 to $450. Apart from this, you get a 30-day free trial before you upgrade to any plan without the requirement of a credit card.
The plus plans cost $49. Along with this, they have a Pro plan at $99 with the other more advanced plan that includes Pro Plus plan at $225 and the Enterprise plan at $450.
Pros
⦁ Tracking competitor domains
⦁ Comparison of mobile ranking to desktop results
⦁ In the reporting process, it offers in-depth analytical reports and automated reports as it is the best SEO reporting software.
⦁ Tracking product ranking on various sites-
Cons
There is no option to change the filter setting in keyword searching as it sorts all the keywords in alphabetical order.
7. Serpstat
Serpstat is the one-to when it comes to digital marketing solutions and SEO. It helps you in everything that includes the services from optimizing your SEO to content marketing campaigns and running your ad.
The Serpstat tool offers the services that do the keyword search, PPC analysis, competitor search, and much more. To avoid complexity, the dashboard is very easy to use and smooth.
Along with this, it also helps the website owners to keep complete track of the backlinks of their competitors.
Key features
⦁ Keyword research – search suggestions, cluster research, content marketing, search volume, and SERP analysis are included in keyword research.
⦁ Backlink analysis – full backlink spanning is collected over the last two years. At the same time, it keeps track on-of your competitors' backlink strategies.
⦁ Website analysis – Serpstat analyzes by monitoring the URL and domain of the website. In the analysis, there is an in-depth SEO as well as PPC research.
⦁ Site audit – it never lets you miss any potential error as it cleans up your website, page speed, and HTML.
Pricing
Serpstat has four different pricing plans to offer that include yearly as well as monthly subscriptions. The price range starts from $55 to $399.
Along with this, before you upgrade to their plans, you get a free 30-day trial. The lite plan costs $55 per month whereas the standard and an advanced plan cost $119 and $239 per month respectively.
There's an enterprise plan which costs $399 per month.
Pros
⦁ Track universal search results.
⦁ Find the budget and ad strategies of your competitors.
⦁ Check the relevance of different web pages.
⦁ Collecting international data and searching keyword variations.
Cons
⦁ Sometimes it shows inaccurate keywords.
⦁ For heavy websites, site auditing is quite slow
Long Tail Pro is a keyword research tool that allows you to find the less competitive keywords. Whatever your niche is, it can help you acquire high-converting online traffic.
Along with the keyword competitiveness score, it also offers excellent keyword suggestions in bulk. For beginners and start-ups, it is the best SEO tool.
Key features
⦁ Import and Export – quick import of best keywords into the long-tail Pro dashboard and its quick export into Excel.
⦁ Create Multiple projects – all the campaigns for different sites are perfectly organized by ⦁ Long Tail Pro
Pricing
Long Tail Pro has three different pricing plans to offer. Along with this, it has an offer in which it offers a 1a 0-days money-back guarantee.
The price range starts from $37 to $67. The starter plan starts at $37, the Pro plan with $67, and the agency plan with $147.
Pros
⦁ Finding competitive keywords
⦁ Generating long-tail keywords
Cons
⦁ Limited manual keywords
⦁ Limited seed keywords
⦁ Does not help in analyzing backlinks
Seoability is an all-in-one SEO software that comes in handy in SEO optimization and helps to monitor your website.
Seobility helps entrepreneurs to improve their search engine kings with ease with its daily updates and link-building tools.
However, it always crawls in all the linked pages of a website efficiently and finds issues like broken links and duplicate content.

Key features
⦁ On-page analysis and keyword monitoring – keyword monitoring and on-page crawling to give proper improvement suggestions to the users.
⦁ Rank tracking – tracks daily keyword rankings based on search engines and different demographics.
⦁ Competitors comparison – it quickly compares and explores the content for your competitors' websites for you to optimize your process.
⦁ Local search results – evaluation and monitoring of the local search results which help in ranking higher for targeted groups.
⦁ E-mail report and PDF Export – regular reports are generated to show the change in the rankings of the websites
Pricing
For beginners, there's a basic plan which is available free of cost to its users.
They have a premium plan that costs $50 every month and has a 30-day free trial. The premium plan is available for professionals.
Then there's a final agency plan that is more than enough for agencies and large websites and the price range is $200.
Pros
⦁ Regular monitoring and white label reporting
⦁ Daily updated Google rank is checked.
⦁ Site auditing and website crawling
⦁ On-page check and it also runs a Metadata
⦁ Backlink checking and link building
⦁ Monitors your page response time.
⦁ Exports in-depth reports in PDF and CSV format.
⦁ Safe browsing and blacklist
Cons
⦁ Not suitable for beginners
⦁ A lot of advanced SEO functions
10. SEOquake
SEOquake is a browser plugin that offers several SEO metrics and is one of the most useful and powerful SEO tools.
When it comes to content marketing it is very useful as it gives detailed information on any website as fast as it can.
It provides essential metrics, such as:
⦁ Number of external links
⦁ Alexa rank
⦁ Google rank
⦁ Domain age
⦁ SEMrush rank
Key features
⦁ SERP Overlay – you can view the complete analysis of SERP and in CSV format, results will be reported to you.
⦁ Print and Export – from any file, data can be saved into CSV file format.
⦁ SEO Bar – with the SEO bar, you need to browse the web pages and it will provide you with quick information.
⦁ Keyword Analysis – provides structured and detailed reports on keywords with proper keyword analysis.
Pricing
It's entirely free of cost.
Pros
⦁ Examining external and internal links
⦁ Comparing domains and URLs in real-time
⦁ Conducting an on-page audit
⦁ Exporting data into CSV file format.
Cons
For new users, high-level parameters are a bit confusing.
SEOptimer is a straightforward SEO audit tool and a very easy-to-use tool that allows you to improve your page ranking. It performs off-page link building and on-page optimization amazingly.
Key features
⦁ SEO crawler – scanning every page of the website, helps in detecting technical SEO problems.
⦁ SEO audit API – it is highly used for bulk reporting, tracking problems, and trend analysis.
⦁ White label SEO audit – by running a check on multiple factors, it gives websites their branded reports.
⦁ Embeddable Audit – this tool helps you in generating sales for the website and more leads.
Pricing
The pricing plans for SEOptimer include two programs for digital marketers and one plan for the websites. The site costs $19 per month for a DIY SEO plan.
Along with this, White Label Plan costs $29 per month, and the White Label and Embedding plan for Digital marketers costs around $59 per month. Although, you get the benefit of a free 14-day trial before you upgrade to their plans.
Pros
⦁ Off-page optimization. This includes building quality links.
⦁ Content marketing
⦁ On-page optimization. This includes improving various elements of the actual sites.
⦁ Social campaigns in improving the social presence.
⦁ For quick traffic, it allows Ad campaign management.
Cons
It has no mobile app.
LinkMiner helps in identifying the broken links. It is a highly effective backlink checker tool by Mangools. Although, it will provide you with all the information regarding Facebook links, DA, Backlinks from Ahrefs, Moz, and many more.
Key features
⦁ Link strength – based on Citation Flow, Alexa Rank, and Trust Flow it can evaluate the strength of the backlinks.
⦁ Powerful backlinks – ⦁ LinkMiner will help you to follow No-follow or Do-follow backlinks by applying advanced and quick filters.
⦁ Advanced backlinks analysis – finding new backlinks, provides link-building opportunities.
Pricing
The price range for paid plans starts from $29 per month to $79 per month. They offer a 10-day free trial to you before upgrading to the paid plans.
Pros
⦁ Evaluate the strength of the links.
⦁ Finding the specific type of backlinks
⦁ To get the backlinks by mining your competitors' websites.
Cons
The power of backlink is not always accurately accessed by LinkMiner
Pitchbox is the tool that streamlines and automates the content marketing process and influencer outreach. In short, it is an all-in-one solution. It helps you by providing substantial link-building opportunities by getting you in touch with influencers and bloggers.
Key features
⦁ Product review – the websites that do product reviews are quickly featured with the help of the product review feature in this tool.
⦁ Email templates – to engage prospective leads, it offers present email templates.
⦁ Campaigns – ⦁ Pitch box will you to run campaigns that will help you in getting in touch with bloggers, influencers, and publishers.
⦁ Opportunity Detail Screen – it adds tags to opportunities and also shows every prospect's information.
⦁ Workflow – it allows its users to filter and search results.


Pricing
The pitch box team will provide you a custom monthly price after you schedule a demo as it takes a fully customized approach to their pricing.
Pros
⦁ Finding bloggers, influencers, and publishers.
⦁ Data-driven decisions are made to bring up maximum results
⦁ With the automatic follow-up, it customizes outreach emails.
Cons
⦁ Little tricky navigation and may take some getting used to.
⦁ Not a budget-friendly tool.
⦁ No information on monthly/annual subscription prices.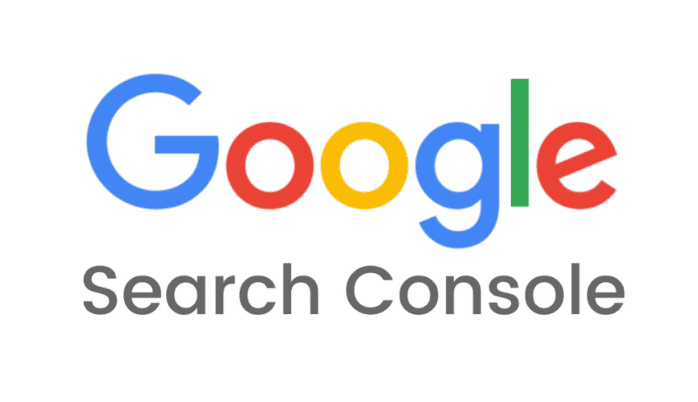 There's no better tool than Google Search Console to elevate your website's Google ranking.
Google Search Console (formerly Webmaster Tools) helps you in understanding Google's perspective on your website.
It also fixes the issues related to your sitemap and measures the site's search traffic, and indexing. Google Search Console is the backbone of your SEO as it provides you with all the suggestions and multiple data points.

Note: With this tool, Bing Webmaster Tools should be used in unison.
Search Console is very important for every website, as it offers google tools for digital marketing; the Google keyword Planner runs through Google AdWords. With the help of the Yoast SEO Plugin, this tool can be easily installed on WordPress.
Key features
⦁ Data source – this tool allows its users to extract the data into Google Analytics or any other analytical tools.
⦁ Control center – to fix the errors and re-evaluation, it allows its users to monitor XML sitemaps.
⦁ Communication channel – it also acts as a communication channel that sends information to your websites about errors that occurred.
Pricing
This tool is entirely free of cost.
Pros
⦁ Security monitoring and Metadata testing
⦁ Data analysis and search engine optimization
⦁ Organic performance monitoring and Audience target
Cons
⦁ Sometimes, with the wrong explanation, you may get warnings and suggestions.
⦁ Some of the vital functionalities are missing in the new version
⦁ It does not provide any information regarding our competitors.
According to Gethst, Moz is one of the best SEO tools in the market. From keyword search to backlink analysis and from site auditing to rank tracking, there's nothing that Moz can do.
It will provide you with various page optimization suggestions and industry-standard metrics.
For advanced features and Moz Bar browser extension, you can also install Moz Pro. It will allow you in getting Moz scores, Google SERP, SEOmoz, and SEO analysis information in your browser.
Key features
⦁ Site audits – to find any issues or errors, it crawls on all your websites.
⦁ Backlink analysis – it helps you to build additional backlinks and provides metrics like Domain Authority.
⦁ Rank tracking – it performs thousands of traffic-driving keywords and tracks organic rank. It is the pro rank tracker.
⦁ Keyword analysis – with the help of SRP analysis and competitor research, it will help you to find a new keyword.
Pricing
The price for paid plans ranges from $99 per month to $599 per month. Although, they have made a 30-day free trial pack available before you make a final decision to upgrade it.
Pros
⦁ Analysis of link profile
⦁ One-page optimization and keyword research
⦁ To boost ranking and website traffic
Cons
⦁ It does not explore too many keywords
⦁ Metrics and databases are made available for the US only.
What are SEO Tools?
Search Engine Optimization software is commonly called SEO Tools. These tools help to improve Google's visibility of the website owners.
Primarily, SEO tools help website owners with link building, keyword research, on-page SEO, technical SEO, keyword rank tracking, and much more.
With a monthly fee, these tools are used online and are typical software as service (SaaS) applications. As SEO tools are used in different things, it is important to have a few of them in your arsenal because of Google's ever-changing algorithm.
For example, if you want to start a new website, you can use organicseotools.com for technical SEO analysis, Ahrefs for keyword research, and Surfer for on-page SEO and semantic keywords.
SEO Tools FAQs
How long does SEO take?
To see the results from your SEO efforts typically takes 3 to 6 months. It will take longer to index than a reputable, high domain authority (DA) site if you have a brand-new website or if you just have started a blog.
For example, many have got more than 6 to 8 months to get their first 100,000 monthly visitors.
When you will have a higher DA, you can write about a new page and index, and it can still appear on 2 – 3 pages on Google on the same day.
In short, the key is to make regular updates to improve your search rankings and treat every blog post as your long-term investment.
What is the best free SEO tool?
There are many free SEO tools, but they lack many helpful features as paid alternatives. If you want to do keyword research for free and if you want to monitor your SEO then you can choose one of these tools from SEO tools to add from digital marketing tools 2021: Google Keyword Planner, Moz Link Explorer, Google Trends, Google Analytics, Google Search Console, Keyword Hero.
Can I do my SEO?
Absolutely yes, if you are well versed in SEO strategies then you can manage your SEO through Tools.
Here are some of the steps to do SEO:
⦁ Take some courses to improve your skills and read SEO blogs.
⦁ Know your target readers.
⦁ To find valuable keywords to write about, do keyword research
⦁ To monitor your traffic, understand how to use Google analytics.
⦁ From guest posts and link-building outreach, build Domain Authority (DA) with backlinks.
How much should I spend on SEO?
If you want to hire someone to do all your research and work about SEO then the price ranges from $75 to $150 per hour and if you prefer to hire an SEO expert then the price ranges from $750-$1500 per month. There are some free SEO tools for website analysis like Google Search Console.
Conclusion
To improve your search engine rankings and your keyword research, using the top SEO tools can be very beneficial. Some SEO tools determine SEO tools keyword positions that can also be preferred by beginners.
Before making a final decision while choosing an SEO tool, make sure that look into the exact features you need, and don't forget to check on the cost as well.
To compete on search engines, SEO tools are 100% necessary whether you are a SaaS company, blogger, or even a local business.
Although, many of them come with a free trial so you can check them out before you make a final decision on choosing an SEO tool.